Notes From Steve Small:
New Tax Notes Article by Steve Small:
Here is a link to a recent article by Steve Small published in the May 23, 2016, Tax Notes, on syndicated conservation easement deductions.  Steve's discussion includes a proposal for some legislative changes to the tax code.  Tax Notes Article
Forms:
Form 8283 Example:  Form 8283
Instructions for Form 8283:  http://www.irs.gov/pub/irs-pdf/i8283.pdf
Supplemental Statement Example to Form 8283:  Supplemental Statement
Interesting Reads:
For what is likely the most comprehensive summary of the current law in the field, see this outline.  Prof. McLaughlin deserves the credit for most of the work.  http://papers.ssrn.com/sol3/papers.cfm?abstract_id=2673079
IRS Headnote
Taxable year of charitable deduction for writer of option on real property. An individual who grants an option on real property to a charitable organization is allowed a charitable deduction for the year in which the organization exercises the option in the amount of the excess of the fair market value of the property on the date the option was exercised over the exercise price.  READ MORE.
IRS Publication 561, "Determining the Value of Donated Property."
This publication is designed to help donors and appraisers determine the value of property (other than cash) that is given to qualified organizations. It also explains what kind of information you must have to support the charitable
contribution deduction you claim on your return.  
READ MORE.
IRS Chief Counsel's Advice – Valuing Conservation Easements
This Chief Counsel Advice responds to your request for assistance regarding the valuation of perpetual conservation restrictions, or "conservation easements."  Specifically, you have asked about the application of the "Contiguous Parcel Rule" and the "Enhancement Rule" found in § 1.170A-14(h)(3)(i) of the Income Tax Regulations.  READ MORE.
Investing in Conservation – A landscape assessment of an emerging market – November, 2014
A new first-ever survey of conservation impact investing reveals a market of approximately $23 billion across just the last five years, and finds that investments in this space are expected to more than triple over the next five years (2014-2018). However, the report also finds that a substantial amount of potential private capital has not been deployed, demonstrating a need for a significant increase in the number of risk-adjusted investment opportunities.
Impact investment is one way to address the critical global deficit in conservation funding. It has been estimated that about $300 billion is needed annually to meet the world's conservation challenges, according to a Global Canopy Programme report.  Yet, current levels of investment, mainly from governments, multilateral agencies and philanthropic sources, total only about $50 billion.  READ MORE.
Three years after launching Norfolk Southern's Trees and Trains initiative to reforest 10,000 acres in the Mississippi Delta, CEO Wick Moorman wanted to see firsthand the impact of the railroad's $5.6 million investment.
"The plantings were at a point where it was worthwhile to go down and gauge the progress," Moorman said of his summer trip to three privately owned Mississippi properties. "We walked away with the feeling that our money is being well spent, and it's an extraordinary project to be part of."
These properties are part of former woodlands spanning four states in the Mississippi Alluvial Valley that NS is helping to reforest through a partnership with GreenTrees, the country's top reforestation and carbon capture program.
This winter, GreenTrees will begin its fourth planting season as part of a five-year collaboration with NS to restore 6.04 million native cottonwood and hardwood trees in an ecologically important region the railroad has long served. To date, nearly 70 percent of NS' trees have been planted. Most, if not all, of the remainder are expected to go in the ground during the 2014-15 planting season – a year ahead of schedule. NS will evaluate whether to make additional investments as GreenTrees secures property rights from additional landowners.  READ MORE.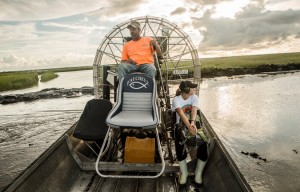 Envisioning Profit in Environmental Good Works
Equity Firm Restores Louisiana Marshland to Earn Credits It Can Sell
ABOARD THE DREDGE BUTCHER, OFF THE LOUISIANA COAST — All day and all night, this ship off a knob of Louisiana at Alligator Bend sucks up silt from the floor of Lake Borgne and pumps it through a half-mile of fat steel pipe. At the other end, a slurry gushes noisily out into what was until recently a stretch of open water. New land is rising here, forming mud flats that will soon be covered with waving spartina grass.
This is the unglamorous, mucky — and, to be honest, smelly — work that goes into restoring the fragile marshlands that help protect southern Louisiana from hurricanes and that provide a haven for wildlife.
What is most interesting about this project, however, is who is paying the bills. While the state government has developed a detailed master plan for wetlands restoration in the region, and money has been promised from the federal government and the BP settlement of the 2010 oil spill, this project is getting its funding from a private equity firm.  READ FULL ARTICLE AT NY TIMES>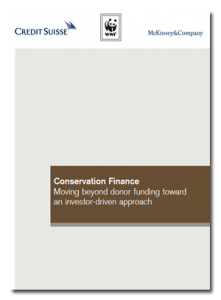 Conservation Finance: Moving beyond donor funding toward an investor-driven approach.
Read Article
Interesting Videos: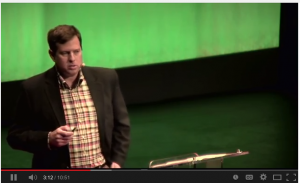 TED talk by Chandler Van Voorhis, who co-founded C2I, LLC, a leader in conservation capitalism. The company plants, grows, and sells permanent forests. Capturing all the integrated assets forests house – biodiversity, carbon, nutrients, water credits – the GreenTrees program is today America's largest forest carbon origination pipeline.
Press Release
After more than thirty years of practicing and teaching the law of private land conservation to landowners and land conservation groups around the country, Steve Small has taken a major leap forward with a new book that has a very simple message: we need a bigger toolbox.  MORE